I have a lot of things I can do.  You have many things you can do.  We have choices… lots of choices.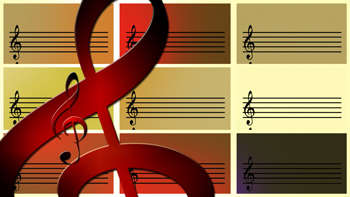 This morning I have some of my favorite distractions calling me.  I have my music calling me.  I have my meditation practice calling me.  Reading, learning, blogging, etc.  Honestly, no matter my choice, nobody dies.  Do you recognize all the choices you have every minute?  I look at all the expectations I put on my life yesterday and yesterdays before that. Those expectations I laid for myself really don't matter as much as I thought when I created them. I'm a different person now.
It's really about the life I want to live today.  I see life newly today.  I dismiss the distractions and choose to dive into my life with my meditation.
I sit in my meditation room noticing how breathing deeply moves my body into alignment.  My mind chatter subsides, returns, and subsides again.  I find that quiet point in my chest, in my heart.  My muscles relax.  Each full inhalation expands my ribs to the front and sides, removing the slump from my exhalation and supporting my spine in an erect, natural curve.
I have lots of things to choose from.  I choose to fully enjoy this stillness.  I am re-energized, at peace, and grateful.  My mind chimes in reminding me that this is going very well and I've done a good job at following my meditation teacher's first instruction: "Take a comfortable posture."  My cushion is firm, my legs are supported, I relax completely with comfort.
Ten minutes pass and I hear my wife pull into the driveway.  I choose to spend some time with her.  Reading and blogging is available later.
Are you choosing your activities with joy?  Do you use the full power of your choice to create your happiness?
– David
David Lazaroff is author of Live It Up! 10 Ways to Share Joy When Your Friend Has Alzheimer's.  David coaches family and friends of people with Alzheimer's Disease in creating a fun and joyful life.  Contact david@holistic.com
David is the founder of Holistic Community Living, a Colorado nonprofit founded to operate and teach others to operate neighborhood-based assisted living homes where people can complete their lives with those they love.