A leader points out to me: "If you want to know what you are committed to, look at what you have." Yes, when we commit, things really happen. Actively, or passively, you have all you have because that is what you have either committed to create or accept.
You continue looking for a job until you have one. You continue showing up and doing your work so you keep that job. When you commit to exercise and eating right, you increase your strength.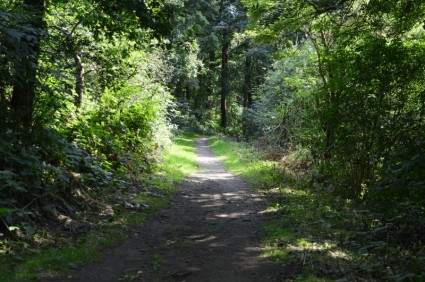 The options available today for senior care reflect the commitment we have as a society.  If you are ready to accept those options for you, your family, and your friends, then take no action to change the course of senior care.  If you like the idea of having something different, if you like the option of having a Holistic Community Living home nearby, then create a commitment to help complete this home.  Send me an email (david@holistic.com) and tell me how many people you are committed to bring to this effort, or how much money you will help raise, or who you will share this blog with, or invite to join our Facebook group or follow me on twitter.
Hoping that someone else creates what you would like to have so that you can enjoy it, makes a very nice daydream.  Committing to create the life that you love is living fully, walking a path of fulfillment.  Create an intent, commit to it, and share it with me.  Ask someone to support you with encouragement, friendship, and accountability.
We have so many dreams!  Make one real with this formula (take your time).
Pick one dream that will make a difference for you.
Contemplate it with your friends and family.
Plan it and refine it.  Reflect on the impact this will have on your life.
Commit to it and play it out.
Give it your all.
Take your dreams beyond hope.  Commit to a life you love!
–David
David Lazaroff is author of Live It Up! 10 Ways to Share Joy When Your Friend Has Alzheimer's.  David coaches family and friends of people with Alzheimer's Disease in creating a fun and joyful life.  Contact david@holistic.com
David is the founder of Holistic Community Living, a Colorado nonprofit founded to operate and teach others to operate neighborhood-based assisted living homes where people can complete their lives with those they love.